The moment I spotted this gorgeous entryway, I let out a sharp gasp! How gorgeous + dramatic, no? I quickly realized the effectiveness of wallpapered doors
and remembered the way I adore Martinique Wallpaper ...
I just love the continuity that wallpapered doors provides. It's almost essential in New York apartments due to the size. Keeping the same pattern throughout actually makes the space seem bigger. It's such a clever old decorators trick and looks magnificent!
I really love the way the dark brown and mint green damask wallpaper looks. So chic.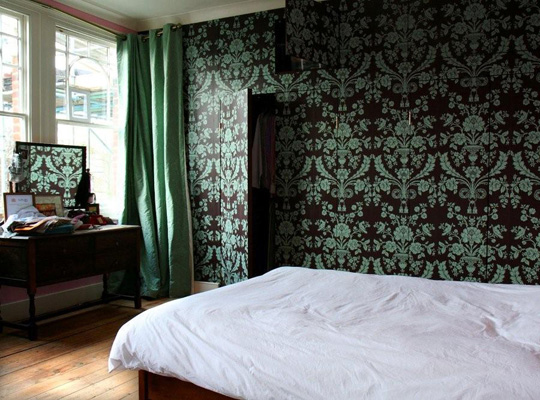 I kind of want to try it now don't you?