There is something about these NYC streets and the fashion that saturates them. Each outfit is so very different than the next. It inspires me in that I remember not everything has to be so "put-together".
Eclectic
style is every bit as stylish as the next, and probably a lot more inspiring than others.
Today I just want to luxuriate in the rooms that are inspired by this kind of look. Curious, colorful and filled with mixings of the most fabulous of textiles (suzanis +
furs
+
plush velvets
, oh my).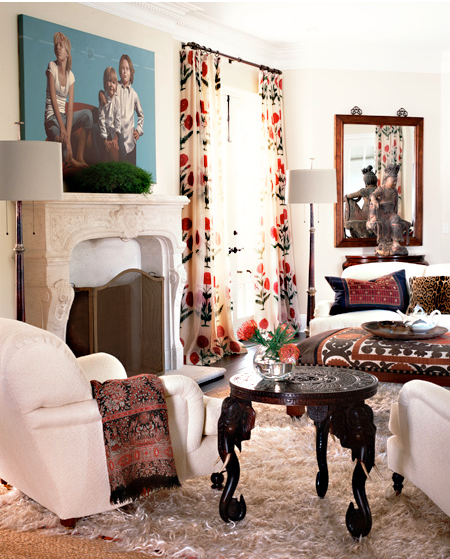 images via...
monicarose
.
houzz
.
fullhouse
.